UPDATE | By Efrén C. Olivares, Racial and Economic Justice Director, Texas Civil Rights Project
 
Every lawyer goes to law school for a different reason. Many of us go because we believe the law can be a tool to effect change for the better in the world. With the demands of work, clients, family, and life in general, it's easy to lose sight of the reason why we decided to go to law school in the first place.
My family immigrated to the United States when I was a teenager, and I saw first hand in the Rio Grande Valley how the lack of access to quality legal services is a real obstacle for low-income families, from language barriers to racial profiling to discrimination in access to public programs and services. Now, as an attorney at the Texas Civil Rights Project, I can at the very least do my part to fight against some of those obstacles.
Last year, for example, TCRP obtained a favorable federal court judgment of over $100,000.00 on behalf of two restaurant workers who were not being paid the minimum wage and were being physically abused. The employer believed-- and alleged-- that he was not required to pay the minimum wage because the workers were undocumented; but the Fair Labor Standards Act imposes the obligation to pay the minimum wage on the employer, regardless of the employee's immigration status.
This year, we represent border residents whose property the federal government is trying to condemn to build a border wall. Regardless of how one feels about that proposal as a matter of public policy, most of us will agree that the landowners' due process rights should be respected and, if necessary, they deserve their day in court. TCRP will be standing with them when that day comes.
TCRP, along with Texas RioGrande Legal Aid, is one of the few organizations that provides legal representation free of charge in the Rio Grande Valley. But the availability of pro bono legal services in this part of our state continues to be a challenge. Private attorneys who volunteer to represent low-income individuals on a pro bono basis are often the only way to fill that gap.
As lawyers, we try to do our part to make our community, our state, and our country a more fair place for everyone. From our respective corners, we can try to provide the best legal services possible to those who can least afford it. There are nearly 100,000 attorneys in Texas. If each one of us dedicates a little of our time to that goal, it will ensure that not only the multimillion dollar corporation can afford world-class legal representation, but so can the homeless man, the undocumented immigrant, the unaccompanied minor, or the veteran struggling with health issues. If we are to ensure equal access to justice, socioeconomic status should not be a barrier to quality legal services.
The conviction to strive for this goal is what keeps me going day in and day out. I hope many of you will join us in the efforts to make our state a place where every person can have access to justice, in every sense of the word. Doing so will not only benefit those we serve, but will also enrich our roles as attorneys and as contributing members of our society.
Efrén C. Olivares is the Racial and Economic Justice Director at the Texas Civil Rights Project. He practices in Alamo, Texas.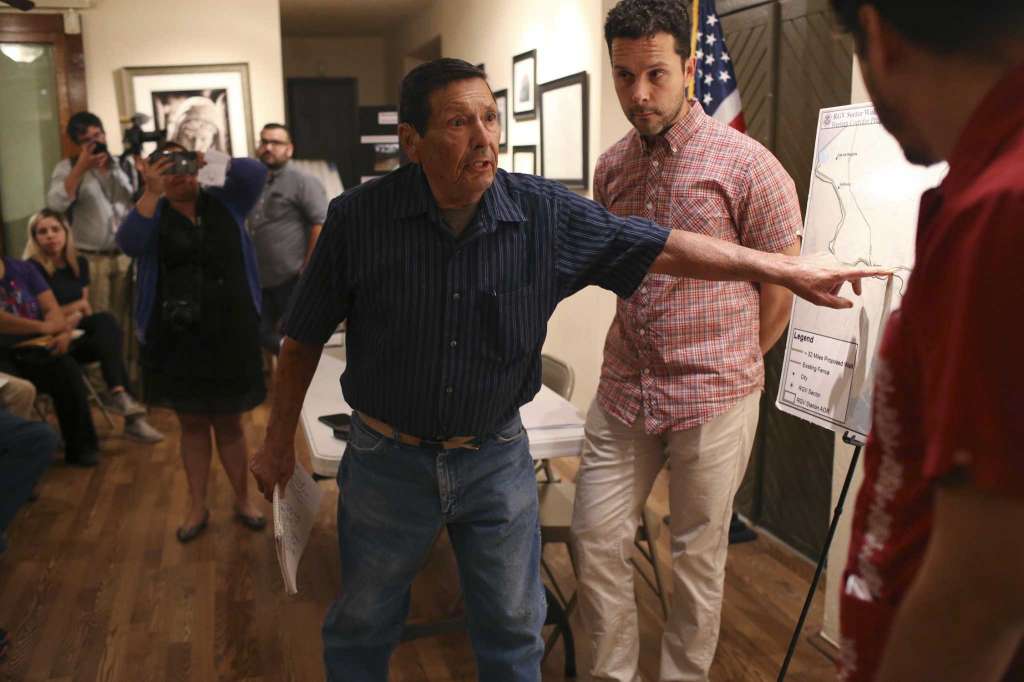 Community members meet to discuss the border wall with the Texas Civil Rights Project.
(Photo: JERRY LARA / San Antonio Express-News)
UPDATE | By Harry M. Reasoner
Save
Save
Save
Save
Save
Save
Save
Save
Save
Save
Save
Save
Save
Save
Save