Contact: Catherine Galloway
cgalloway@texasatj.org | 512-427-1892
Texas Access to Justice Commission Honors Dallas Attorney Daniel Jude Kelly with the Corporate Counsel Pro Bono Award
FORT WORTH, Texas – The Texas Access to Justice Commission honored Daniel Jude Kelly with its Corporate Counsel Pro Bono Award last week during the Business Law and Corporate Counsel CLE and Luncheon, which was held in conjunction with the State Bar of Texas' Annual Meeting.
The Corporate Counsel Pro Bono Award recognizes an outstanding corporate counsel attorney who actively provides pro bono services to low-income Texans and promotes a pro bono culture within the corporate framework.  The award is accompanied by a $2,000 stipend to be designated to a legal aid organization of the award recipient's choice.
Kelly serves as Vice President and Associate General Counsel at Energy Future Holdings in Dallas. In 2012, Kelly spearheaded the company's pro bono efforts and began connecting the EFH legal team to pro bono opportunities, including Dallas Volunteer Attorney Program legal clinics and the guardianship project of Texas Scottish Rite Hospital for Children, both of which help low-income families with their civil legal needs. An exceptional pro bono leader, Kelly epitomizes a long-standing commitment to helping those in need and has enriched the company's culture of pro bono and community service in the local areas in which EFH operates.
The award was presented to Kelly by Texas Access to Justice Commission Supreme Court of Texas Liaison Justice Eva Guzman.  Kelly designated the Legal Aid of NorthWest Texas as the recipient of the $2,000 stipend.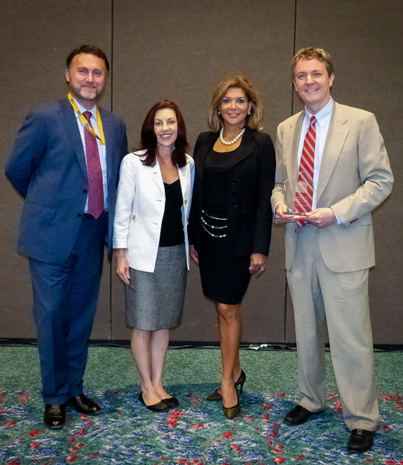 # # #
The Texas Access to Justice Commission was created in 2001 by the Supreme Court of Texas to develop and implement policy initiatives designed to expand access to and enhance the quality of justice in civil legal matters for low-income Texans. The Commission has created several initiatives to increase resources and awareness of legal aid. For more information, please visit www.TexasATJ.org.